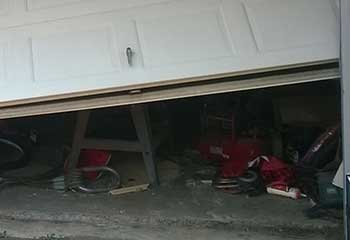 Garage Door Off Track
Customer Issue: Mrs. Sanders found that her garage door had gotten stuck when she tried to open it. She had concerns that it had broken completely.
Our Solution: We inspected Mrs. Sanders' overall garage door system and discovered that the problem had occurred due to the garage door coming off of the tracks. Construction had been happening around her home, and debris from it lodged in the track and caused the rollers to pop out. Our technicians pried open the track, removed the debris, and guided the rollers inside.
Bonnie Sanders
- Waukegan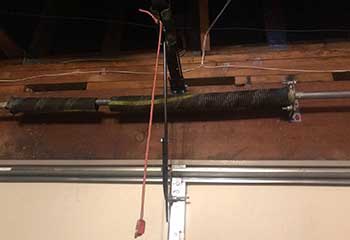 Broken Spring Repair
Customer Issue: The torsion spring of the automatic garage door broke and it could not open again even manually.
Our Solution: After arriving at Mrs. Luminery's home and securing her garage door in place, we detached the remains of the broken spring and continued to install a new torsion unit. The new spring matched the weight and size of her door, and after adjusting its tension and lubricating its coils we made sure the system could move again without stuttering or making noise.
Kim Luminery
- Gages Lake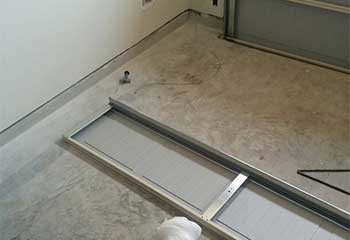 Panel Replacement
Customer Issue: A few rusted hinges and warped panels started preventing the door from opening properly and needed replacement.
Our Solution: We sourced new panels from the door's original manufacturer, and then returned to the customer's home and performed the required replacements. After finishing, we tested the door to ensure no other part needed to be replaced.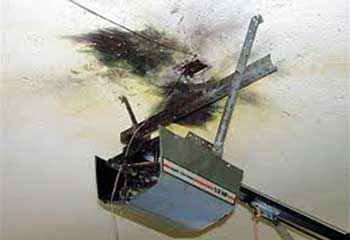 Opener Replacement
Customer Issue: Mr. Cyn's door opener stopped functioning after lightning damage.
Our Solution: Our team determined that the customer's opener was not repairable and he chose a Genie Model 3024 belt drive unit as a replacement. We installed and tested the unit to make sure it worked properly before leaving.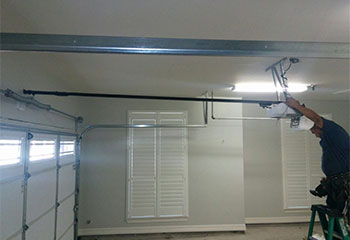 Opener Installation
Customer Issue: The customer wanted his damaged opener replaced with one he could control with his smartphone.
Our Solution: We replaced our customer's opener with a new Chamberlain Smartphone-Controlled Heavy-Duty chain drive opener, model #C455. He was pleased to see that it came with an exterior keypad and two pre-programmed remote controls and was exactly what the customer wanted.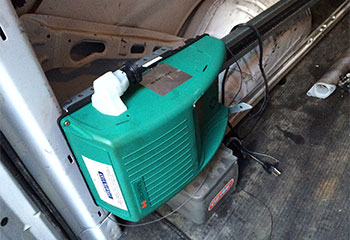 Opener Repair
Customer Issue: The customer could not get her garage door opener to work properly.
Our Solution: Our technician examined the customer's opener and discovered one of the wires to the unit had shorted out. He replaced the damaged cord with a new UL approved cable of the proper electrical specifications per the manufacturer's specifications. Once the cable was replaced, the opener worked perfectly.