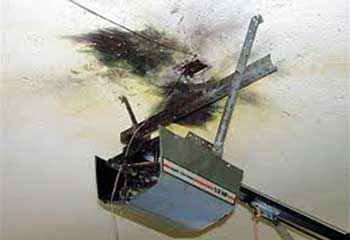 Opener Replacement
Customer Issue: Mr. Cyn's door opener stopped functioning after lightning damage.
Our Solution: Our team determined that the customer's opener was not repairable and he chose a Genie Model 3024 belt drive unit as a replacement. We installed and tested the unit to make sure it worked properly before leaving.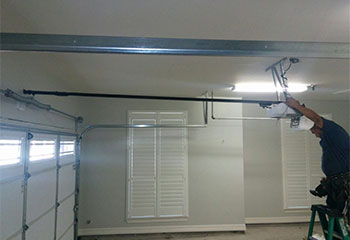 Opener Installation
Customer Issue: The customer wanted his damaged opener replaced with one he could control with his smartphone.
Our Solution: We replaced our customer's opener with a new Chamberlain Smartphone-Controlled Heavy-Duty chain drive opener, model #C455. He was pleased to see that it came with an exterior keypad and two pre-programmed remote controls and was exactly what the customer wanted.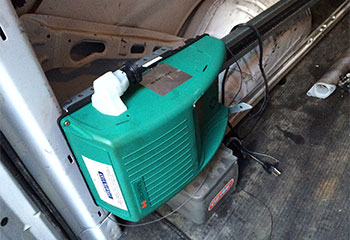 Opener Repair
Customer Issue: The customer could not get her garage door opener to work properly.
Our Solution: Our technician examined the customer's opener and discovered one of the wires to the unit had shorted out. He replaced the damaged cord with a new UL approved cable of the proper electrical specifications per the manufacturer's specifications. Once the cable was replaced, the opener worked perfectly.