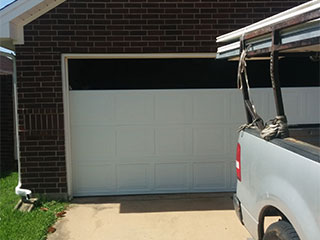 If you're looking for a way to prevent a lot of problems from occurring, then we have the solution. Our garage door experts can make sure your system won't suffer from a variety of common problems by regularly inspecting and adjusting its many working components. Your door will be safe and optimal to use for much longer with our regular maintenance service.
Preventing Broken Springs
Your garage door springs are some of the most hardworking parts of the system. They are in charge of supporting the weight of the door panels, and therefore they go through more wear and tear than any other part. By routinely adjusting and lubricating them, our technicians can make sure your springs remain in a great working condition. If you find that they're nearing a breaking point, we'll replace them on the spot, thus preventing a very dangerous and damaging scenario.
Optimizing Your Opener
The opener is the device that powers your garage door's operation. Its motor gears can end up wearing out over time, and its circuit board can end up getting fried, or otherwise malfunctioning. We'll examine every inch of this crucial device and immediately repair or replace any component that's not working as well as it should be. We'll also test your opener's safety sensors, to make sure your door is safe to use. These photo-electric "eyes" are in charge of detecting an obstacle in the door's path, and therefore, their proper alignment is incredibly important. These components require a delicate touch, so you can trust us to perform the sensor realignment without damaging their lenses.
Keeping The Panels From Collapsing
An overhead door that got off track can be extremely dangerous, since its panels can weigh upwards of three hundred pounds. By having our technicians regularly examine your track and repair any bent sections or clear our any accumulated debris, we'll be able to prevent this from happening.
We'll Take Care of Everything
By making sure your automatic door system is properly tended to, you'll be able to avoid a lot of common and no so common problems that tend to plague these complex systems. Contact our experts at Garage Door Repair Gurnee to schedule an appointment today.
Couldn't find what you're looking for? We also offer:
Liftmaster Chain Drive Lubrication
Opener Sensor Repair & Replacement
Galvanized Torsion Spring Installation
New Garage Door Installation